Nowadays people often love to experiment with their looks and overall appearance such as by transforming their hair or by getting skin surgeries. Among such changes and transformations, some also go for changing their eye colors by buying colored eye lenses from the best optometrist Calgary AB. But the question arises here if colored eye lenses are safe or not. Well, it entirely depends on eye health, the type of lens one chooses, and from where the purchase is done. 
While colored contact lenses are specially pigmented to change the appearance of the eye, one must take into account various crucial factors while buying the same. The colored lenses come in a range of colors, shapes, and prescriptions but not all the colored contact lenses are the same. So, always be conscious of the lens quality, types, and variations when you go to buy them. Here in this blog, we will discuss whether colored lenses are safe and what factors you must keep in mind for buying them. So, let's have a look.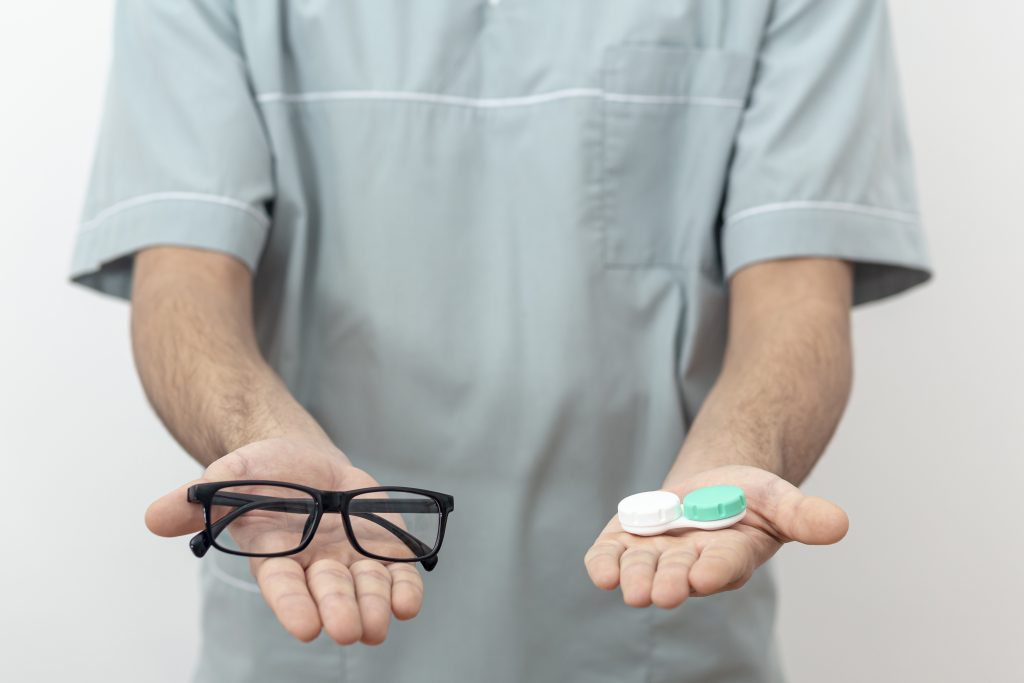 Colored Contacts: Are They Safe?
Contact lenses are considered medical devices by the FDA (Food and Drug Administration). Colored contact lenses on prescription are secure. Your eyes will be examined by an optometrist or ophthalmologist to determine whether you are a good candidate for contact lenses or not.
Now Let's dwell on certain things you must consider while buying Colored Contact Lenses
Proper Fit And Size
Colored contact lenses must be appropriate for your eyes which means that the size and fit must be comfortable. A lens that doesn't fit properly might make you uncomfortable, impair your eyesight, and even harm your cornea. Make sure an eye care specialist suggests you the lenses that fit your eyes.
Knowing about Cleaning and Hygiene
Proper hygiene maintenance is crucial. Utilizing the suggested lens solution, cleaning and storing your lenses in accordance with the manufacturer's recommendations is pertinent. Don't top off or reuse the old solution because it can deteriorate your lenses and can also impact your eyesight when you wear them.
Don't buy them online
Don't ever think of buying the lenses online because it's not a simple shopping activity of buying clothes that if they aren't fitted properly could be returned. Rather go to the store and ask the concerned eye specialist about which colored eye lens range is perfect for you. Your eyes are one of the most delicate organs of your body and wearing the wrong lens can damage your eye.
Colored Lenses are thicker than regular ones
The colored lenses are usually thicker than the regular lenses which means they can also impact the eye health greatly. This is another big reason why your colored eye lens must be bought from the physical store and must be fitted according to the pro's advice. Otherwise, you will waste a bunch of money when you purchase colored lenses without any optometrist help.
Colored lenses increase the risk of infection
Though Contact lenses are a lot of fun, it is important to remember that these lenses also create infection in the eyes when the right ones are not bought. When worn for a long time, these can also cause severe reactions in the eyes. Therefore, it is pertinent to know about general care and use tips when you buy colored eye lenses.
Concluding Thoughts
So, these are some of the facts about colored contact lenses that you must be aware of before actually buying them. Apart from this, you can also consult the topmost Optometrist Calgary AB to make the best purchase because you would be offered the best suggestions as per your eye health. When used responsibly and with the right knowledge, colored contacts can enhance your appearance without compromising your eye health. So, if you are looking to buy contact lenses now, then you can visit Eye Care Plus Calgary to get the best deal.