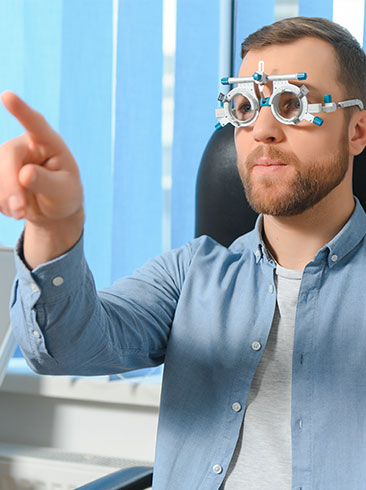 Comprehensive Eye Exams in Calgary
At Eyecare Plus, we understand that each person has unique needs. That's why we offer personalized, full-service eye exams in Calgary's popular (Crowfoot, Panorama, Signal Hill) neighbourhood. We specialize in comprehensive eye exams, glasses and contact lenses. We offer individually specialized options in single vision, progressive, myopia control and multifocal lens options.
Attentive
We ensure that every patient that walks through our doors receives our full attention. Having an optometrist that is fully invested in your vision concerns is imperative for your overall well being.
Customer-Driven
Eyecare Plus upholds premium customer service. From eye exams to helping you find the perfect pair of glasses and contact lenses, our staff will provide superior support in the Calgary area.
Committed
We have committed our careers to optometry and eye care! At Eyecare Plus, we will go to great lengths to ensure that your optometry needs are met. If you have any questions or concerns, please don't hesitate to ask our staff.
Our Eye Examinations Include
What Should I Expect During My Eye Exam
Are you looking for a thorough eye exam near you? Our eye exams test for infections, corneal diseases, inflammation and more. We use state-of-the-art-technology to spot macular degeneration, as well as cataracts and signs of pre-diabetes. Eye exams at our clinic are focused around patient centred care to ensure you leave with all your questions answered. Additionally, our in-store team of optometrists and opticians can help you make informed decisions on the best colour, frame and lens options to suit your needs. Whether you need sunglasses or prescription glasses, we provide a vast range of brands to choose from. You won't find a better quality eye exam in Calgary than with our optometrists. Eyecare Plus is your one-stop centre for eyeglasses, eye exams and contact lenses.
How Often Should Eye Exams Be Conducted?
Eye exams for children 18 and under as well as seniors 65 and over should be conducted once every year to maintain ideal eye health. Eye exams for adults should be conducted at least once every two years. It doesn't require any medical referral for you to visit an optometrist. If you experience any of the following signs regularly, you should visit Eyecare Plus for a comprehensive test sooner than the normal recommended schedule:
Difficulty reading small print
Trouble adjusting focus after looking at near and far objects
Blurred or double vision
Headaches or dizziness after visual concentration
We also advise that if you experience eyestrain, dry or itchy eyes, difficulty focusing or find yourself rubbing your eyes, you should call Eyecare Plus or book an appointment online to come in to have your eyes assessed with us as soon as possible.
Does My Health Insurance Cover Eye Exams?
Alberta Health Care covers one eye examination per year for patients 18 and under as well as patients that are 65 and over. For those between ages of 18 and 65, most health insurance companies will cover you for an eye exam once every two years. For additional information regarding your vision care plan prior to your appointment, please contact your insurance company directly.
If you have any questions about billing or pricing, please contact our office.
Your Comprehensive Eye Exam Includes
An open and detailed conversation with your optometrist about your family vision history — including whether anybody in your family has suffered from glaucoma or other eye-related health concerns
A discussion regarding your past vision concerns and what your current visual needs are at home, work and during your extracurricular activities
An accurate measurement of the visual acuity of each eye
Colour evaluation
Using a biomicroscope, we determine the health of each eye
Assessment of binocular vision
Assessment of pupil reactions
Determination of ocular reflections
Determination of peripheral vision
Evaluation of focusing power
Testing of different prescription lenses
Assessment of ocular pressure
Overall assessment and optometrist recommendation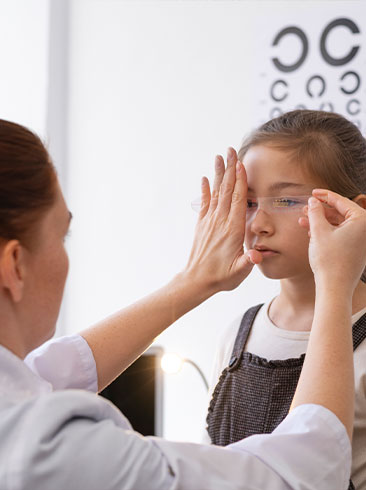 How Long Is My Eye Prescription Good For?
Contact lens prescriptions expire after one year and eyeglass prescriptions expire after two years. However, we recommend you fill your prescription as soon as possible to maintain the overall health of your eyes.